Careers
Why become a Northwestern Mutual Financial Representative?
We are in a unique position as an organization. Northwestern Mutual continues to appreciate important distinctions and earn praise nationally for its product and its commitment to quality. Northwestern Mutual was ranked as #1 in the Financial Services Industry in Selling Power Magazine's '50 Best Companies to Sell For Now' issue (Oct/Nov/Dec 2013).
At Northwestern Mutual-Greater Milwaukee Network Office, we operate as a team. Our representatives, knowledgeable specialists, a talented staff and state-of-the-art technology help the financial representative build and grow their practices. As a Financial Representative, you will have a team supporting your practice, appreciate exclusive access to Northwestern Mutual's insurance products and quality investment choices, and grow in Northwestern Mutual's environment of financial strength.
Joint work with specialists in areas that include retirement solutions, estate analysis, wealth accumulation and investment products and services, along with business needs analysis, provides expertise that will help you build and expand your practice.
A career with Northwestern Mutual is a unique one that is as individual as you are. Why not see if you have got what it takes? We look forward to hearing from you.
Kimberly M Hargis
Director of Campus Recruitment and Development
kimberly.m.hargis@nm.com
Office 414-271-3242
Contact Kim to learn more about an internship with Northwestern Mutual in Greater Milwaukee.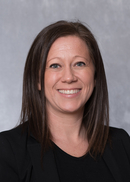 Nichole Wearing

nichole.wearing@nm.com
Office 414-615-2937
My Networks: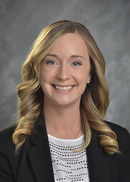 Amanda S Sawatske
Director of Campus Recruitment
amanda.sawatske@nm.com
Office 414-615-1864
My Networks: