Internships
Northwestern Mutual - A Top 10 Internship Program
If you have an entrepreneurial spirit, want real-world business experience and are looking to make a difference, then an internship with the Northwestern Mutual may be right for you. Our internship has been highly rated due to its mentorship and career advancement opportunities, intern involvement, resume enhancement and unique appeal. But that is just the beginning. Other benefits include:
Practical guidance in your career selection process
Develop networking and business relationship skills with the help of a mentor
Flexible work schedule
Securities registration and state licenses for life, health and accident insurance
Compensation in the same manner as a full-time financial representative
An opportunity to try out or get a head start on a career as a financial representative
One out of three former interns becomes a full-time financial representative following graduation. In fact, 37% of our current full-time financial representatives were once college interns.  Our internship will give you a solid foundation of business-building skills and knowledge for immediate and future career success. The confidence you develop, coupled with insight you have gained as a financial representative intern, can put you on the path toward a profitable and fulfilling future.
Northwestern Mutual on Campus
Our Greater Milwaukee Network Office is actively recruiting students from Milwaukee-area colleges and colleges across Wisconsin including:
University of Wisconsin - Milwaukee

University of Wisconsin - Madison

University of Wisconsin - Whitewater

University of Wisconsin - La Crosse

University of Wisconsin - Oshkosh

Marquette University

Carthage College 

Cardinal Stritch University
Concordia University
---
Meet some of our former College Financial Representatives:
Jason Seyfert
Financial Representative
UW-Whitewater graduate May 2006
"I was introduced to the internship program during my sophomore year at UW-Whitewater from a presentation on financial security given by a Financial Representative to an organization I belonged to. I talked with that financial representative after the presentation and then we stayed in touch for a few years before I joined my senior year. I chose to become part of the program because I was always interested in the financial markets and making sure people prepared for their futures. I could not find a better opportunity due to the great reputation of Northwestern Mutual. The internship program drastically improved me personally and professionally in that I found that I could complete my degree, make a huge impact on protecting families and help them achieve their financial goals while also doing something that I thoroughly enjoy. I was given the opportunity to test drive a career in the financial industry to determine if this is what I could see myself doing after college. During my internship experience, the factors that guided me to make this a full time career was the passion I found in helping families prepare for their future. After my first year in the internship I did not see myself doing anything else. I was working with great people who shared common goals with me and I knew I would have the opportunity to get into leadership and be a leader within Northwestern Mutual."
Matt Rewasiewicz
Managing Director
University of Wisconsin graduate May 2008
"I was introduced to the Northwestern Mutual Financial Representative Internship Program while working in another internship at Northwestern Mutual's Home Office.  I chose this internship because I already loved the company and I was told it would be a good fit for me. When I learned it was a Top Ten Internship in America (Vault.com), I definitely wanted to pursue the opportunity. The fact that I could gain professional business experience and do exactly the same work a full time financial representative does, I knew I would grow personally and professionally and it would give me a chance to figure out if this is what I wanted to do for a fulltime career. After having an unbelievable experience in the internship and graduating from Madison, I decided to become a full time Financial Representative for Northwestern Mutual. I just finished my first full year and feel very blessed to be in this career. Northwestern Mutual's values are aligned with my own and I love helping people every single day to achieve their financial security. It is extremely gratifying to know I am making an impact in people's lives. I know I made the right decision to pursue the Northwestern Mutual Financial Representative Internship Program which allowed me to transition into my full time career as a Northwestern Mutual Financial Representative."
Scott Mila
Annuity Specialist
UWM graduate May 2004
"I was introduced to the Northwestern Mutual Financial Representative Internship Program through a career fair at UWM. I was impressed that this was a Top 10 Internship in America and a program that had been around over 40 years. The internship program made an incredible impact on me as both a student and person – I gained real world business experience, communication skills and applicable financial knowledge that whether or not I would have pursued a full-time career with Northwestern Mutual, would have catapulted me towards a more successful career upon graduation. As it turned out, I found a deep rooted passion for helping people with their financial security planning and decided to pursue my full-time career with Northwestern Mutual after completing the internship program. I felt that no other career would offer me the same interpersonal, professional and financial independence as this would. After over five years of a full-time career, I know that I made the best decision of my life by both participating in the Northwestern Mutual Financial Representative Internship Program as well as becoming a full-time Financial Advisor with Northwestern Mutual."



Alex Marchan
College Unit Director
UW-Oshkosh graduate May 2011
"I got introduced and attracted to the Northwestern Mutual Internship program in the winter of 2009 and began the internship in the summer of 2010. What attracted me was not only that it has been ranked among America's "Top Ten Internships" for 16 consecutive  years (2012 Vault Guide to Top Internships), but that I would be able to get real life experience just as if I was working full time.  Not knowing that it was what I wanted to do after I graduated, I thought it would be a great learning experience and I would at least be able to perfect my communication and business skills to get ready for whatever I was going to be doing next. After my summer here at the Greater Milwaukee Network Office, I was offered a full time position upon graduation and, after seeing what an impact I can make on people's lives and have the flexibility of growing my own practice, I accepted the offer right away. I have now been full time now since June of 2011, building my own practice and also helping out in the office with the internship program. I know that making the decision to work here at Northwestern Mutual's Greater Milwaukee Network Office was one of the best decisions I have made, and loving every second of it!"



Anthony Morrissey
Financial Representative
UW-Madison graduate December 2009

"I was introduced to the Northwestern Mutual College Financial Representative Internship Program my senior year of college at The University of Wisconsin – Madison.  A full time Financial Representative and family friend approached me about the internship and thought it would be a good fit with my personality.  I had interviewed for other internships around the Milwaukee and Madison areas, but none had the credentials and promise that Northwestern Mutual offered.  The internship program here provided me with real world professional experience, virtually unlimited income potential, and the possibility of a full time career upon graduation.  I am very happy and grateful that I had the chance to participate in the Northwestern Mutual internship program because it allowed me to convert my internship experience into a full-time career as a Financial Representative."
Kimberly M Hargis
Director of Campus Recruitment and Development
kimberly.m.hargis@nm.com
Office 414-271-3242
Contact Kim to learn more about an internship with Northwestern Mutual in Greater Milwaukee.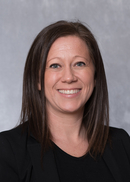 Nichole Wearing

nichole.wearing@nm.com
Office 414-615-2937
My Networks: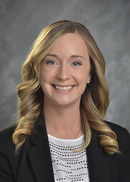 Amanda S Sawatske
Director of Campus Recruitment
amanda.sawatske@nm.com
Office 414-615-1864
My Networks: